TAKING OUR TRAINING COURSES VIRTUAL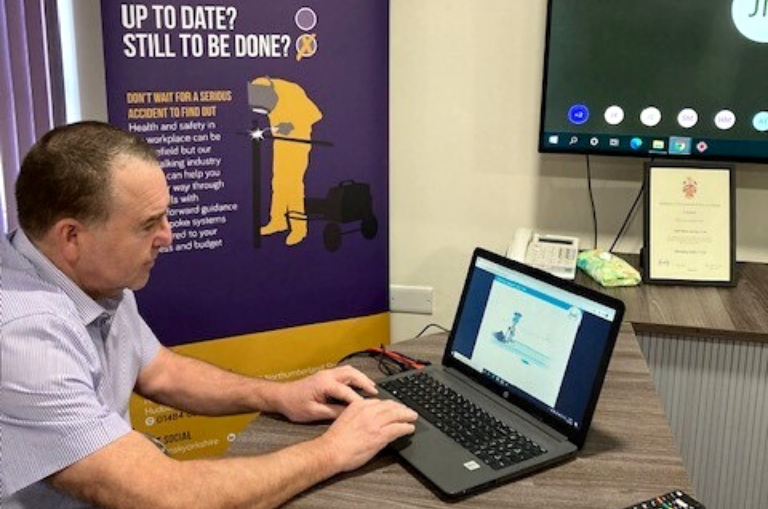 We have recently taken our training courses virtual. To begin with, we delivered our IOSH Working Safely course via video communication for the first time. This not only meant training was in a COVID-secure environment, it also put our technology skills to the test!
In this case, the training was in partnership with Kirklees College – Mick Brennan, our Health & Safety Manager, said it was great to see the young apprentices getting stuck in.
Covering safety management, risk assessment and control and common hazards, we loved engaging with the delegates and at the end of the day, they were delighted to have achieved an accredited qualification at such an early stage in their careers.
If you'd like to arrange your own virtual training with us, please don't hesitate to get in touch – our keyboards are at the ready.