Do you work with metalworking fluids?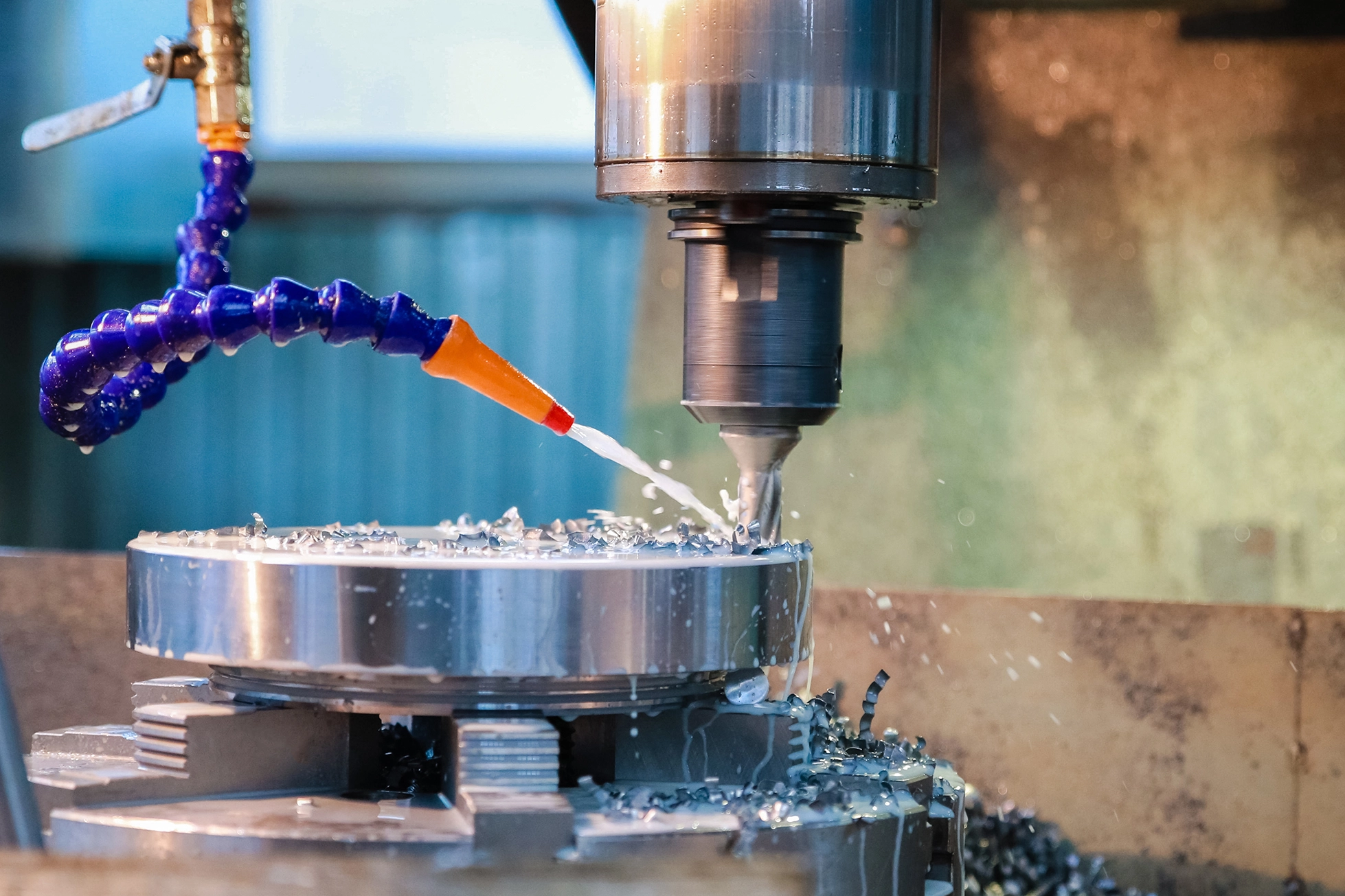 Businesses are being warned to make sure their staff are safe when working with metalworking fluids or coolants.
It's a highly technical, specialist field applying precision engineering – but can also cause harm to the lungs and skin.
Past inspections by the Health and Safety Executive (HSE) have uncovered poor performance around control of metalworking fluids in businesses that use computer numerical control (CNC) machines.
Exposure to metalworking fluids – also referred to as 'white water' – can cause harm to lungs and skin through inhalation or direct contact with unprotected skin; particularly the hands, forearms and face.
Breathing in the mist generated by machining can lead to lung diseases such as occupational asthma and occupational hypersensitivity pneumonitis.
Manufacturing businesses should implement control measures and carry out health surveillance checks with occupational health professionals.
More about the campaign, and tips on how to keep workers safe, can be found here. Machinists and metalworking fluid – Work Right to keep Britain safe.
Lung problems and irritated skin don't have to be associated with working with metalworking fluid if you take the right precautions.
It is really important that control measures and fluid quality checks are in place to keep workers healthy. Health checks are essential to identify signs of ill-health early.
The HSE, (Health and Safety Executive) are currently running a campaign and carrying out unannounced inspections, from now until March 2024 of workplaces where general machining and CNC works are carried out to ensure workers are protected from exposure and misting of these products.
Do you need help with Health and Safety?
If you need Health and Safety advice in your workplace, contact us for advice and assistance. We are a Huddersfield based H&S company, with many local clients as well as countrywide.
We can also provide:
Face fit testing for your staff.
Fire Risk Assessments.
COSHH awareness training.
First aid training.
Elearning.
Our staff are from a varied background with excellent H&S experience.