Introducing our Automated External Defibrillator (AED)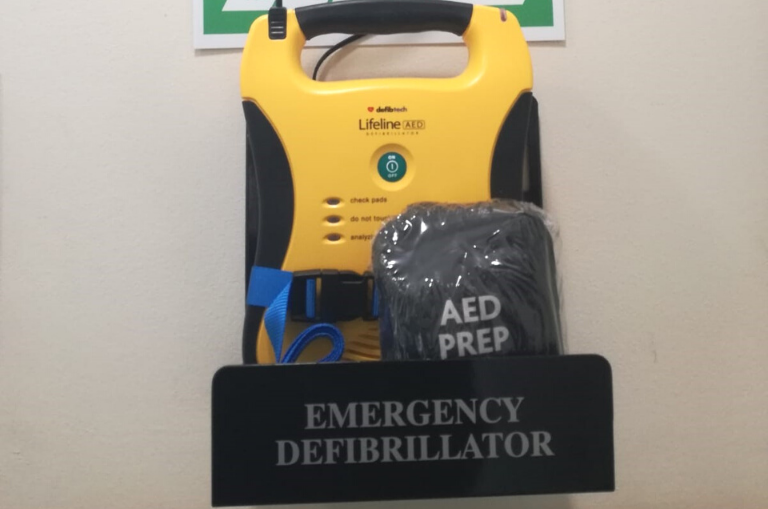 At EP Risk Consultancy, we put the wellbeing of staff, clients and visitors first. That's why along with our sister company, Eastwood Insurance Brokers, we have now invested in an Automated External Defibrillator (AED).
An AED is a portable, life-saving device designed to treat people experiencing sudden cardiac arrest. The First Aid Training Co-operative found it can actually increase a person's chance of survival by 75%.
Most Sudden Cardiac Arrests (SCA's) deaths occur outside of the hospital and statistically, 5% will occur in the workplace. That amounts to 100 people every week in the UK alone!
Although we have designated First Aiders, you can actually use an AED without any training – that's why we'll be running an AED familiarisation session for all our staff in July.
Visiting us at our training centre in Huddersfield any time soon? You'll find our AED located next to the lift on the ground floor.
If you'd like to find out more about how an AED may help your own businesses, please don't hesitate to get in touch.